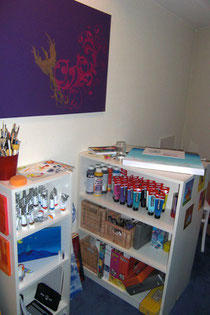 It is finally done -
The Atelier moved!
Amazing and surprising how much stuff gathers over the years!
The moving was slightly more heavy than expected but now I am happy to spend my painting hours in the new spot –
!Light - Structured - Cozy and Inspiring!
Of course there are still some things to put in place – it will be fun to see the evolution.
We'll keep you in the loop!