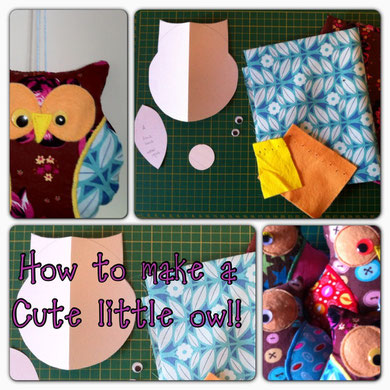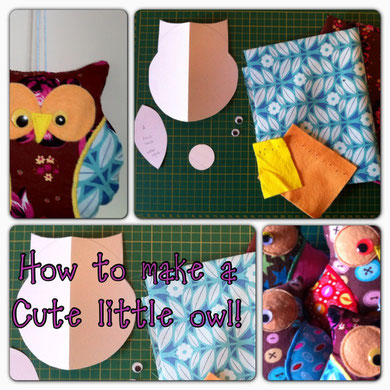 "Are you making owls?" you're asking me on a regular base.
"No" is my standard reply.
"Why not? They are soooo cute!"
"Yes, but everybody is making them..."
Exactly! Everybody is making them! 
And why? Well, honestly, because the are soooo cute!! ;D
So I finally gave in and made a few little owls. It was fun, but as I am not planning to make them a regular item I decided to make a tutorial about them. My first tutorial! So you don't have to be without owls any longer! 
You want owls? Make them yourself! :D
Get started!!
It's simple! Make an owl pattern yourself. Take a basic shape of a circle and put a little hammock on top for the owl's head.
Take 2 pieces of paper when you cut out the pattern, you can use the second one to cut out perfectly matching wings.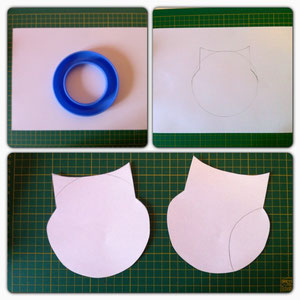 you'll need
2 differend Fabric designs 
Filt pieces
Eyes
Sewing machine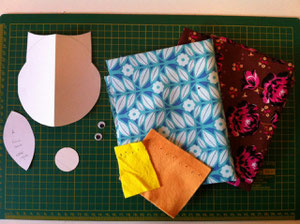 cut the owl body from one fabric twice
cut the wings from the other fabric - turn the pattern if wing isn't symetric
cut eye circles and nose from filt  
Stitch the filt to one of the owl bodies with the machine.
Stitch wings with a tight zigzag.
You might want to use a pice of paper underneath to avoid that the fabric gets stuck in the machine.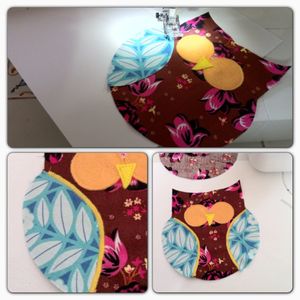 Now put the scond owl body right sides together on top and sew together; leave a little opening to turn the whole owl inside out: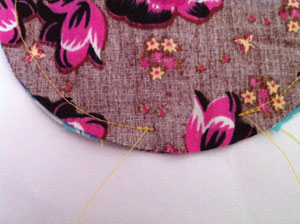 After turning you can add a thick thread to let your owl fly! (adding a hanger, don't forget a good knot)
Now the little owl needs stuffing!
Close the buttom and glue or stitch the eyes-
and whoooho, the little owl is ready!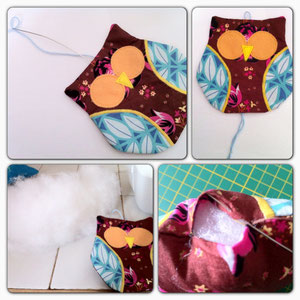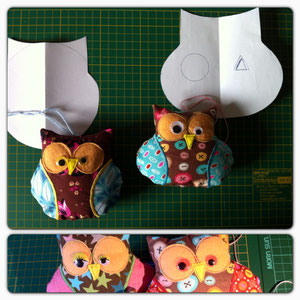 The shape can be changed easily.
f.e.
Left - round base 
Right - ovale base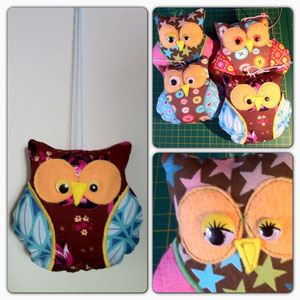 Enjoy!
Do you like the tutorial?
are you missing something? 
Please put your feedback in a comment, so i can make adjustments to improve. 
Want to show me YOUR owls?
I'll be delighted to see them on my facebook site "NB artz"!